Location:
The dam is located in the foothills of Valparai. Exactly, the dam is about 65 kilometers from Coimbatore.
About:
A nice and a calm dam constructed during 1959-1969 across the Aazhiyar River for irrigation purposes. This beautiful dam is accompanied with a cool chilling breeze. The beautiful view of the water body and the mountains behind the dam is a beautiful scenery worth more than money.
This dam is a very popular picnic destination. Near the dam are some visitor attractions. Those include a park, garden, aquarium, play area and a mini Theme-Park maintained by Tamil Nadu Fisheries Corporation for the entertainment of the tourists.
'Temple of Consciousness' is situated near Aazhiyar dam's entrance at Arutperunjothi Nagar, where Vethathiri Maharishi resides. The scenery is beautiful, with mountains surrounding three quarters of the reservoir. Boating is also available.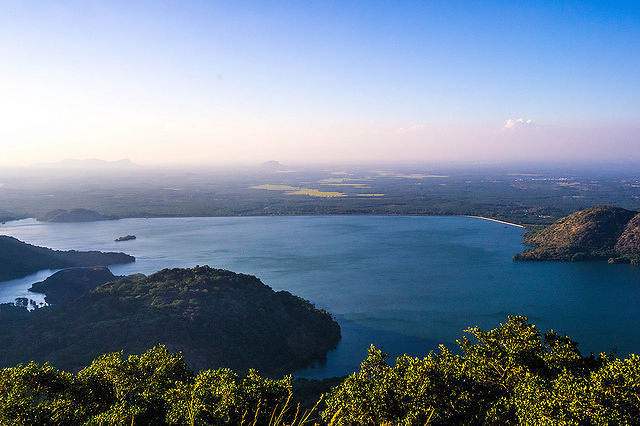 When I first visited this dam, the thing that came to my mind was the quote of Christopher McCandless,
"The Freedom And Simple Beauty 

     Is Just Too Good To Pass Up."
A nice dam and a good place to spend some time. One can walk around and see the dam area and the reservoir area and. The highlight of this spot is that it is not over crowded. Every Coimbatorian(one who resides in Coimbatore) knows how important and how heart touching this place will be to him/her. Being one of the destinations near Coimbatore, its always great to visit.