Whether you are in hand to hand with your partner or with your children or with your parents, Coaker's Walk is one such a place where you can ease yourself from all of your worries. The cool temperature along with some snacks, either a hot green tea or a cold ice-cream, at that peak will make your heart and soul to attain the peak of happiness. The watery pedestrian path, the mist that walks along with us and the attractive view of the environment that thrills and admire how beautiful the nature is! The path is narrow that runs for almost 1 km along the steep mountains. The walk in this wonderful site will leave a deep, unforgettable memory that stays in our heart forever and ever.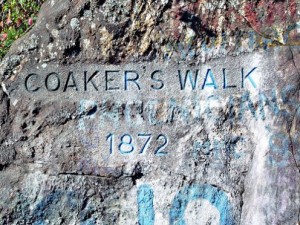 To tell about the history, the walk was constructed by Lieutenant Coaker in the year 1872. The Coaker's Walk is open all year and the entrance fee is very low for the bliss that gives you when you walk on this Coaker's Walk. On a sunny day, one might be mesmerized witnessing the Pambar River, Dolphin's Nose and Birds' view. There is also an observatory with a telescope for the visitors to get dumb and awe-struck seeing the beauty of the nature.
Coaker's Walk – A walk with the NATURE! 
Near by places
Resturants
|
Shopping Mall
|
Hospital