Location:
The temple is located 30 kilometers from Coimbatore, TamilNadu.
About:
Those who are in search for absolute silence; this is the place where you can find it. In Sanskrit, Dhyana means meditation; and Linga means form. The temple owners claim that the Dhyanalinga is a powerful, unique energy form created from the distilled essence of yogic sciences and the first of its kind to be completed in over 2,000 years.
Dhyanalinga is a yogic temple, consecrate by Jaggu Yogi Vasudev. The calm atmosphere and the serenity provides a good platform to meditate and also those to read spiritual books in that divinity filled place. The reason for the success of peace maintained is that the volunteers in that temple constantly check and ensure that the nobody makes any noise.
On the 24th of June 1999, the Dhyanalinga was consecrated, blessing the world by its presence. And on the 23rd of November 1999, Dhyanalinga was offered to the world.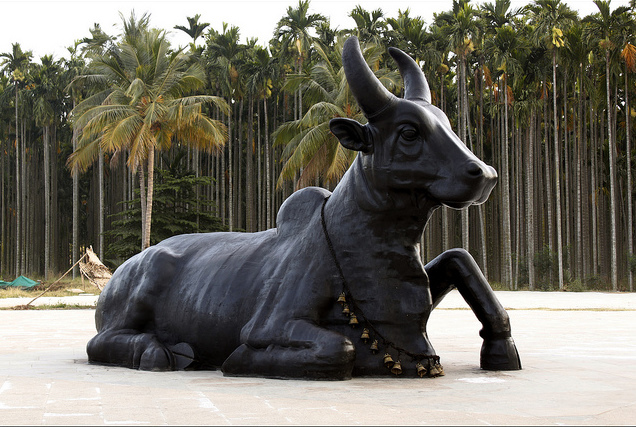 Your entire mindset will change gradually after you enter the temple, a large ellipsoidal dome covers the sanctum santorum. The dome was designed as well as constructed by the architect Satprem Maini and the Auroville Earth Institute. 
Couple of events occur in this temple and they are 'Nadha Aradhana' and 'AumKar Meditation'.
Lot of foreign tourists are attracted to this place for the sheer scenic and tranquility. Inside there is pond and devotees are permitted to take bath in it. People say it has some medicinal effect and they feel rejuvenated. Around the Dhyanalinga you have space for doing meditation.
The lingam is made up of 99.8% mercury and this pure mercury is said to have solidified room temperature. People can take a dip in this water before they go to the Dhyanalinga temple.
An excellent and an attractive place for its sheer serene and tranquility!