Location:
Eechanaari Vinayagar Temple is situated near Coimbatore, TamilNadu. The temple is located about 12 km from the city of Coimbatore on NH 209.
About:
The temple is among the oldest one in Coimbatore and dates back to 1500A.D.The moolavar at this temple was actually meant for Perur Patteshwarar temple and since it got struck on its way from Madurai, Eachnari became the blessed place.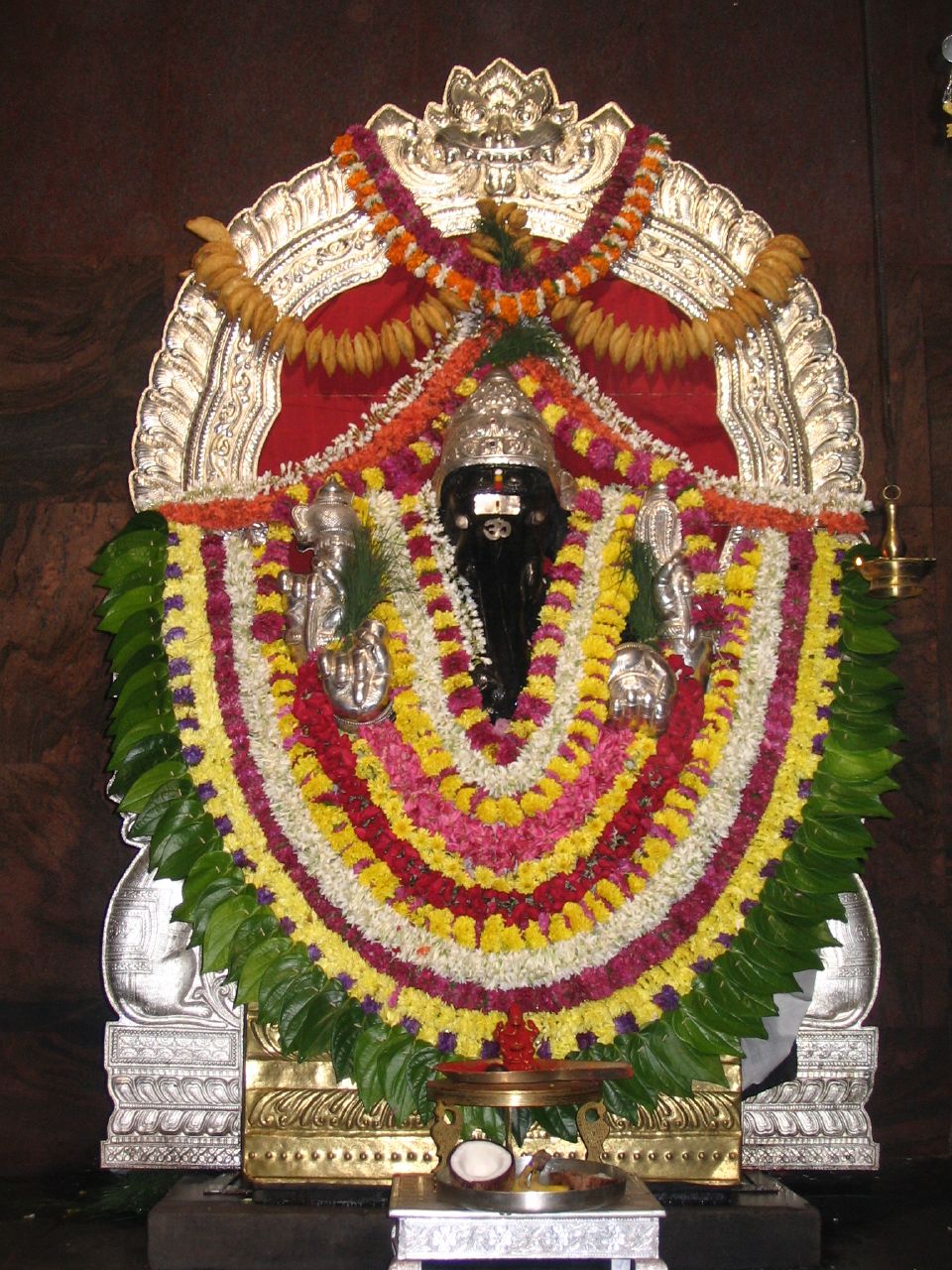 The deity's height is 6 feet and the width is 3 feet and is one of the biggest in South India. The last kumbabishekam was performed in 1990. Most of the people living in Coimbatore, when bought new vehicle do their first poojas in this temple.
A good weekend place, and the temple is located in the outskirts of the city. One of the oldest temples in Coimbatore, decently maintained.
Legend:
The splendid architecture of the Eachanari Vinayagar Temple is a visual treat in itself. Legends have their tales that the presiding idol was being brought from Madurai on a cart for establishing it in the new temple. Along the way, wheels of cart broke down on the highway and people accompanying the cart tried to move the idol so that they could establish it somewhere else. However, none of them succeeded and they decided to build a temple on the highway itself.