Ever have had a feeling that Chennai is so noisy ? This is the perfect place to enjoy silence and experience nature. It is full of flora and fauna. A variety of deer, snakes, birds and crocodiles are there.So many plants and mighty trees and fragrant flowers are there too.
The up keeping and the maintenance of the park is so good. "Guindy Snake Park", formerly the location of Madras Crocodile Bank Trust, is next to the Guindy National Park.
This park located in Chennai gained its statutory recognition as a medium zoo from the Central Zoo Authority in the year 1995. You can find King Cobra, Pythons, Vipers and much more snakes and other reptiles.
For ex-situ conservation, about 22 acres (8.9 ha) of the Guindy National Park has been carved out into a park known as the Children's Park. The play area at the northeast corner of the national park with a collection of animals and birds.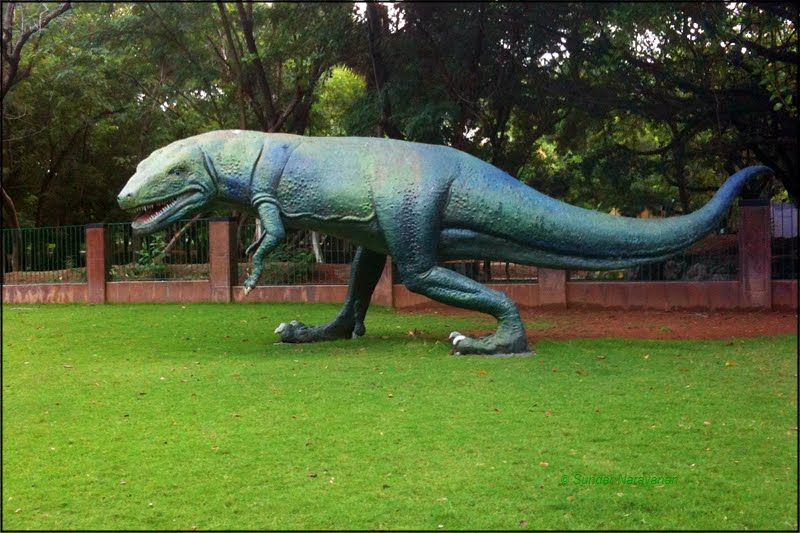 The Children's Park also exhibits a fossilized tree specimen which is estimated to be about 20 million years old and a statue of a Tyrannosaurs at the entrance. The place is well managed and the kids like the place as it is bit different .
This park also got its statutory recognition in the year 1995. Animals in the Children's Park include Black Buck, Sambar, Spotted Deer, Porcupine, Jackal, Python, Grey Pelican, Night Heron,Cormorant, Cockatiel, Parrots, Mongoose, Common Peafowl, Crocodile, Common Otter, Rhesus Monkey, Bonnet Monkey and Common Langur.
Lots of things for the kids to learn!
The Children's Park and The Snake Park have separate entrances and independent entry fees. Drinking water, vendors and catering are available. The entrance lies on the busy Sardar Patel Road next to the Adyar Cancer Institute.
Near by places
Resturants
|
Shopping Mall
|
Hospital