Location: 
Situated in Palani, Dindigul district. 
The co ordinates are 10°26'19.7″N 77°31'12.9″E!!!
About:
It is very known that this temple is one of the most famous temples of Lord Murugan, and one of the six abodes of Lord Murugan. This temple is the major attraction of Palani, and when people leave to visit Palani it is because of this temple which is located in the hilltop.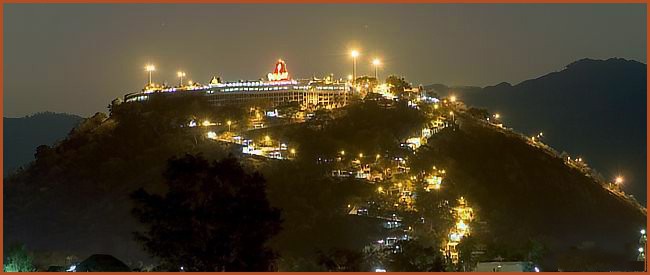 The temple can be reached by climbing around 670 steps or it can also be reached through either using a rope car or using a winch. 
The idol in the temple is said to be made with nine poisonous substances which if mixed in a certain ratio turns into an eternal medicine. Another fact is that the idol is faced west rather than east (the traditional direction of the Hindu) is because of the temple reconstructed by the Cheras. Another fact is that Lord Muruga in this temple has large ears, signifying that he will listen very closely to the prayers of his worshipers.
There is no clear history of the temple, but it is believed that this temple was constructed by y Cheraman Perumal of the Chera Dynasty. The temple was later expanded between the 8th and the 13th centuries by the Cholas and Pandyas, who added new mandapams and gopurams at the site. Some of the sculptures at the temple were added by the Nayaka kings who ruled the region for a brief period.
As this is a very famous temple, it is very well crowded and cleanliness of the temple is to be less expected if you were planning to visit the temple. This place is so divine, and the morning darshan of the deity would give an inner peace to those who are stuck with worries and miseries.
Legend:
The lore goes like this,
Once Sage Narada visited Lord Shiva in Mount Kailasam, and offered him a fruit which is said to be the fruit of wisdom. Lord Shiva was accompanied with his wife and his children.
Like every other father, he wanted his sons to eat the fruit of wisdom. But Sage Narada warned that the power inside the fruit would be diminished if the fruit is cut into two or either shared. So Lord Shiva and his wife Shakthi decided to give the fruit to the one who circles the world first.
Lord Ganesha with his belief that his parents are the world, circled them and got the fruit of wisdom. Lord Murugan was very much disappointed when he came back after circling the world, and left Mount Kailasam and reached to the top which is now called as the Palani Malai.
Timings:
Monday – Friday: 6.00 AM – 8.00 PM
Saturday: 6.00 AM – 8.00 PM
Sunday:  6.00 AM – 8.00 PM
Public Holidays: 6.00 AM – 8.00 PM
Poojas:
Darshan hours are from 6.00 a.m. to 8.00 p.m. On festival days the temple opens at 4.30 a.m.
Vilaa Pooja (6.30 a.m.)
Siru Kall Pooja (8.00 a.m.)
Kaala Santhi (9.00 a.m.)
Utchikkala Pooja (12.00 noon)
Raja Alankaram (5.30 p.m.)
Iraakkaala Puja (8.00 p.m.)
Golden Car Darshan (6.30 p.m.)
Apart from Lord Muruga, his devotees and elephants, Panchamirdham (mixture of five) is very well famous in this temple. It is a mixture of honey, dates, banana, raisins and jaggery.
Divinity ! Inner Peace ! and Faith in God!
This temple is a must visit place!!!