Location:
Siruvani Falls and the Dam(which is named after Siruvani) are located 35 kilometers west of the city of Coimbatore, Tamil Nadu in the Western Ghats.
About:
First and the foremost thing to be noted is that the water is considered to be the second sweetest water in the world. The water from the Siruvani River is known for its taste and mineral contents in it.
Sadivayal Checkpost, where an entry fee Rs. 50 is charged, at the gateway to the waterfalls. Private vehicles are not allowed after this point, however vehicles arranged by forest department can be used for the conveyance to the point where trek is to be started. No extra charges for this service. Almost 1 kilometer trek/walk through forest required to reach exact place for bathing.
The lush, beautiful waterfall gives one a peace of mind; washing away all the miseries and sorrows. The location attracts many tourists and especially the nature lovers, I would like to quote a line from Lord Byron here
"I love not man the less, but Nature more,"
Hidden in the lush greenish forest, the Siruvani falls gives you happiness when you see it from a distance but experience and enjoyment when when you stand under the water falls.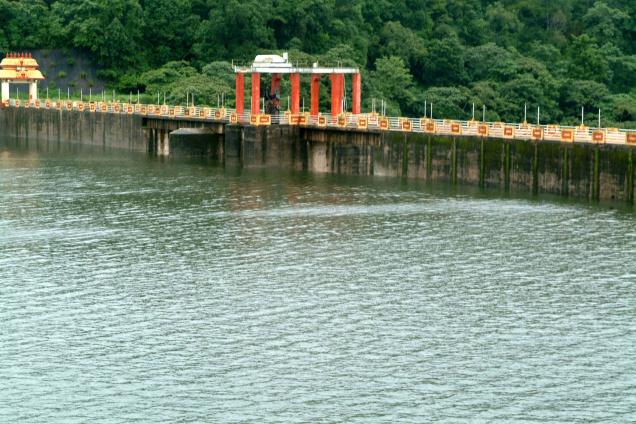 The scenic beautiful Siruvani Dam which was built by the state government for meeting the requirements of locals. This dam is constructed across the river, and is for supplying drinking water to the city of Coimbatore. The dam is surrounded by reserve forests. Muthikulam hill is situated on the eastern side of the dam.
Both the waterfalls and dam are ideal places to plan a day picnic and end your day in the most memorable way!